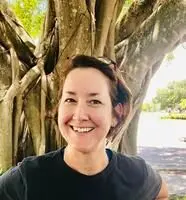 Heidi Swanson, MSW, LCSW
Heidi Swanson is a Licensed Clinical Social Worker with over seven years of experience working with families in Lee County, Florida. She has worked extensively in the fields of assessment, critical care, crisis intervention, emergency services, trauma, play therapy, psychoeducation, drug and alcohol education and parenting issues.
Heidi has focused her interventions in private practice, the non-profit sector and in hospital care. Her approach is one of wellness and compassion, keeping the focus on the counseling relationship, early intervention and prevention services.
Education
Heidi attended Barry University where she obtained her Bachelor of Liberal Studies degree in Psychology. Heidi continued on at Barry University where she graduated Summa Cum Laude with a Master's Degree in Social Work. Heidi was licensed as a Clinical Social Worker in March of 2019 after two years of supervised practice.
Licenses, Certifications, Training
Heidi is a Licensed Clinical Social Worker in the State of Florida and has been trained in multiple treatment modalities such as play therapy, trauma informed expressive arts, crisis intervention, PTSD, domestic violence and human trafficking. Heidi is a Certified Meditation Teacher.
Professional Activities
Heidi has volunteered as a Crisis Intervention Phone Counselor on a Statewide hotline, assisted in implementing and managing community gardens for schools and low income housing developments, and as been employed as a College Library Assistant.
As a Student Intern, Heidi served in the Emergency Department and the Intensive Care Unit at Lee Memorial Hospital. During this internship, Heidi developed skills working with patients and their families to address end of life issues, substance abuse, domestic violence, discharge planning, continuity of care, care plans and mental health issues. Heidi also participated in an internship at a private practice in Naples, Florida provided counseling and assessment to children and families utilizing play therapy.
Currently, Heidi is a Medical Social Worker with Gulf Coast Hospital where she serves in the Department of Care Management assisting in emergency services, assisting patients and families with advocacy and continuity of care issues and serves as a patient advocate.
Personal
Heidi is a long time resident of Florida and has lived in Fort Myers since 2004. Originally from Tallahassee, Florida, Heidi and her husband lived with their two children, three cats and one high energy dog. Heidi enjoys spending time with her friends and family, seeing live music, practicing Pilates and supporting the arts.
Click here to schedule an appointment