Ayurveda is the sister-science for yoga. Ayurveda is one of the world's oldest wholistic healing systems that is based on the belief that health and wellness depends on a delicate balance between the mind, body and spirit. Ayurveda is a system of medicine that is based on the idea that disease (or dis-ease) is caused by an imbalance or stress in a person's habits, lifestyle or consciousness.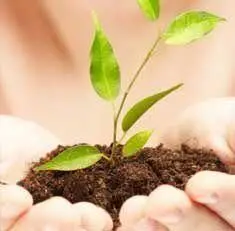 Learning about your natural tendencies, or your prakruti, will help you to learn what foods, movements and habits will help to keep you in balance so you can live your best, most comfortable life. The overriding theory is that nothing is more powerful in healing the mind and body than the mind and body itself. With consultation and guidance, you will learn how to appropriately support your needs with holistic, nutritional and behavioral choices. Being in tune with nature and working with the natural rhythms of your body will help you to nurture yourself so you can live with harmony and balance.
Learning how to expand your awareness of the mind and body connection, bringing your mind and body into balance can truly be a life changing experience.
To learn more about Ayurveda and to schedule a consultation with StaceyBrown or Valarie Olsen, click HERE.