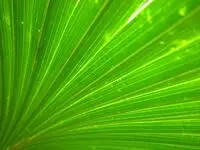 Rates, Insurance and Payments
Rates
There are several different services available through teletherapy including Counseling Services, Wellness Services, Clinical Supervision, Professional Speaking and Training and Expert Witness Testimony.
During Counseling Services, our first meeting is called an "Initial Assessment". Initial Assessments for children, teens and adults is approximately sixty minutes and costs $217.50 . The fee for a 50-minute counseling session is $145.00. An extended counseling session of an ninety minutes is also available for $217.50. Additional time may be requested ahead of time and as scheduling allows with special arrangements. Just send an email if you think you need a special, more lengthy session.
Couples Counseling and Family Counseling take longer because there are more people involved and because of the complexity of the issues. The fee for a 90-minute session is $217.50.
When you sign up for an appointment, you will be asked to provide a credit card number to reserve the appointment time. If you are utilizing insurance, you will be responsible for the copayment as outlined by your insurance policy. No charges will be incurred until after the service is provided.

Wellness Services are not covered by medical insurance. Pricing for our Wellness Services is reflected on the online calendar of services and will be paid for out of pocket.



You may schedule a telehealth appointment on the website calendar HERE.


Cancellation Policy
In the event of a no-show for your planned appointment, your credit card will be charged the cost of the service that you reserved. Appointments that are cancelled within 24 hours of the appointment will be charged the cost of the service that you reserved. Appointments may be rescheduled easily, if needed, through your online calendar account at any time prior to the 24 hour window.
Payments
Payment is required at or before the time of service.
When your appointment is booked online, you will be asked to submit your credit card number. This will secure your appointment time (just like you do with a hotel reservation). If you are utilizing insurance for counseling services, your credit card will only be charged the copayment that is listed on your insurance card.
Please know that the calendar program online does not keep your credit card number on file. You may give us your credit card number to keep on file in the office for future billing for your convenience in the new client forms.
All major credit cards are accepted, including Visa, MasterCard, American Express, and Discover Card. You may prepay for your counseling and wellness sessions through PayPal by clicking on the PayPal button on the Make a Payment page.
Please watch your snail mail and email for billing statements that may need attention.
Insurance
You must be aware of certain issues concerning the utilization of insurance for counseling services:

Billing your insurance means that your treatment will be considered "medically necessary." Therefore, I am required to give you a psychiatric diagnosis. Once you have begun counseling, your counseling sessions must be "justified" as medically necessary in order for insurance to continue to pay for your sessions. A diagnosis code and a service code must be reported to your insurance in order for the service to be covered. Most people who come to me for counseling are not "sick," but are instead struggling with general life issues. We will discuss diagnosis and treatment plans during the course of our meeting.


More often than not, insurance will not cover couples counseling. If you are seeking "couples counseling" through your insurance, one person in the couple will be identified as the ''client" and insurance requirements for diagnosis and service codes will apply. The "couples counseling" session will be billed as "family counseling".




We currently provide counseling services for the following insurance companies. Please verify coverage before your first appointment with your insurance carrier:
Cigna, Aetna, WebTPA, Deer Oaks, Tricare Standard, Prime Health Service PPO, Beech Street Network, Integrated Health Plan

Out of Network Reimbursements

Occasionally, insurance companies are willing to pay for an out of network provider and they may be willing to agree to a special contract with me under certain circumstances. If you aren't sure whether this is an option, please contact your insurance carrier. Ask them if they will "reimburse for an out of network provider". If they will do this, you will pay out of pocket as we go at the time of service just like I described at the top of this page. Then, my billing staff will supply you with the necessary paperwork that you will need to submit the request for reimbursement of services to your insurance provider.

The benefit of this "out of network provider" scenario is that I am not required to supply information to the insurance company about the content of our sessions so confidentiality is preserved. Your privacy is protected and you get reimbursement that will hopefully cover the majority of the cost of your counseling. Each person's insurance policies are different and specific rules may apply to you, so please research this before coming to an appointment with me. It is important for you to understand what is possible based on your policy.
Contact
Questions? Please contact Laurie Stancel at [email protected] for further information.