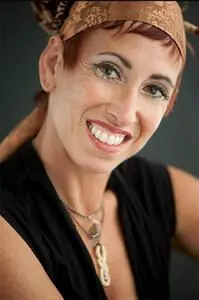 You may schedule a massage with Christar Damiano right here.
Purchase gift certificates for your family and friends here.
The purpose of massage therapy is to target the source of the body's pain via eliminating tense muscles, increasing flexibility, and providing relaxation to the affected muscles as well as the body as a whole. Massage from a skilled massage therapist can help our bodies to decrease inflammation, reduce stress and pain, and improve sleep.
Massage is a general term for pressing, rubbing and manipulating your skin, muscles, tendons and ligaments. Massage may range from light stroking to deep pressure. There are many different types of massage.
Christar has been trained in multiple techniques and currently offers the following services:
Relaxation Massage - Long gliding strokes in the direction of the heart to promote relaxation.
Deep Tissue Massage - Firm pressure and short strokes to reach deep muscles and connective tissues to relieve muscle tension
Reflexology - Massaging reflex points in the hands and feet relieves tension in the entire body
Thai Massage - Stretching and pulling the body into positions that resemble yoga poses to enhance energy. Through this stretching, you may experience enhanced mobility, improved flexibility and decreased muscle tension.
Aromotherapy Touch Massage - Eight specific Do Terra oils are placed along energy meridians to help balance the nervous system, reduce inflammatory response and reduce stress.
Prenatal Massage - Expectant mothers have special needs to address swelling, aches and pains. This massage is especially tailored to meet the needs for feeling good during pregnancy.
Sound Bath Massage - Traditional massage coupled with a crystal bowl sound bath is the ultimate relaxation experience.
Add on Services may be requested at the time of scheduling your massage. Services such as Reflexology and the use of Aromatherapy and CBD Oil may be added to your massage services for an additional fee by asking at the time of the service or sending a message upon booking the appointment.
Massage packages are available as well. Booking several massages as a package will result in significant savings. Just send us a note and ask about these discount packages.